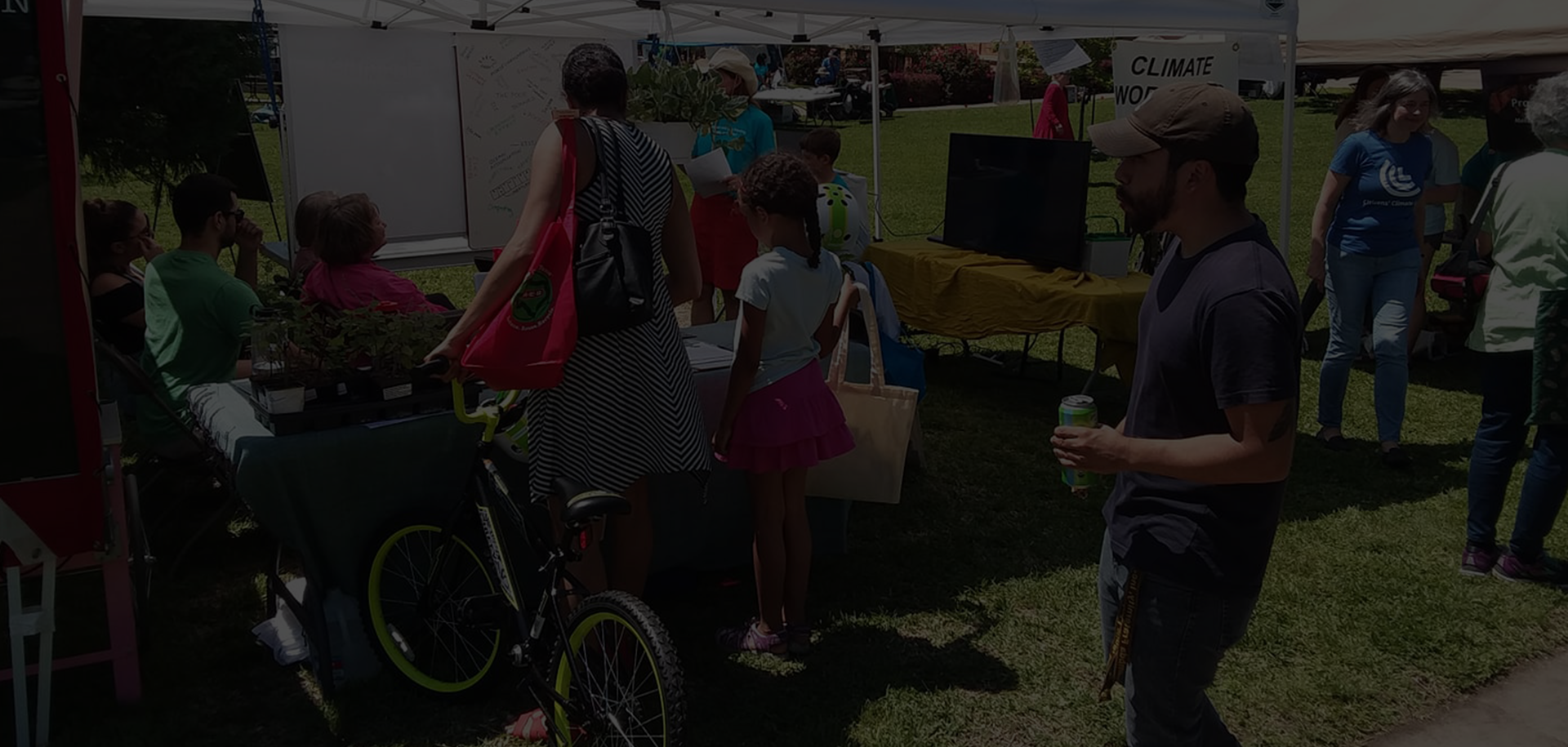 Don't Miss the Opportunity!
Earth Day Austin is the largest sustainability event in Central Texas. On April 22, 2023, thousands from the Austin Area and beyond will come to learn about conservation and sustainable solutions, celebrate our love for the environment, and get connected to the best and most innovative green businesses and organizations. Your business or organization should be right in the center of it.

With family and friends, attendees explore rich, in-depth programming, exciting new activities and engaging exhibitions that allow them to discover new connections to the environment and environmental issues. Inspired by their experiences and interactions, participants are empowered to make new sustainable choices that enhance their lives while helping the planet.

Click below to sign up to exhibit or sponsor with us in 2023!
For Exhibitors
Earth Day ATX 2023 will be Saturday, April 22nd, from noon to 6 pm at Huston-Tillotson University. This will be the 3rd year the festival is held at Huston-Tillotson University, a beautiful campus in East Austin between 7th and 11th Streets just off of I-35. Sustainability at HT includes academic programs, student activities, campus projects and community engagement. With its central location and interconnected indoor and outdoor spaces, HT is the perfect location for Earth Day Austin 2020. For more information on Huston-Tillotson, click here.


Load-in is 9am-12pm. Loading gate closes and event begins promptly at 12pm.
Exhibitors should plan for shade cover. Exhibitors are responsible for their materials, including canopies, tables and chairs.
If tables and chairs provided by the festival are used, please return them to the information booth by 7:30 pm.
Please use weights to secure canopies. Small stakes can be used in some areas.
Earth Day Austin is a Zero Waste event.
Some booth numbers will have access to electricity.
For Sponsors
Earth Day Austin sponsors play an integral role in our year to year environmental awareness efforts. Without the involvement of local businesses and organizations our Austin community cannot further our goals to safeguard the future of our planet. Creating positive solutions and promoting innovation is possible with the support of our sponsors.

Please reach out to us to discuss what level of sponsorship is the best fit for your organization at info@earthdayaustin.com.
Apply Today!
"Earth Day Austin is a great opportunity for Austinites to learn about our city's eco- friendly organizations and to celebrate what we love about our planet and our community."
---
- Past Exhibitor
"Earth Day Austin is a great opportunity for Austinites to learn about our city's eco- friendly organizations and to celebrate what we love about our planet and our community." - Past Exhibitor